Play Games, Game Blogs, Articles, Ranking, Custom Games
DolyGames is the home of lots of fun games to play, also, game/gaming articles (1500+), great YouTube videos (1700+) with and without commentary, dedicated game blogs, and, our special projects, the Personalized / Custom-made Game Gifts which is a unique gift for your friends/family and the Game Companies Ranking which supports gamers and good companies!
Check out all the information and links below:
Strategy, Puzzle & Other Games
A Unique Gift - Personalized Game
Hey guys, have you ever wanted a unique gift – to include your family/friends inside a game? I design games for people to play, laugh and enjoy and I can also personalize them for your family/friends, which would be a great / unforgettable experience!

Read more here: http://gifts.dolygames.com/
Also, I am happy to receive Patron's requests to further develop games, create new ones or add things in existing ones.
Cheers,
Cosmos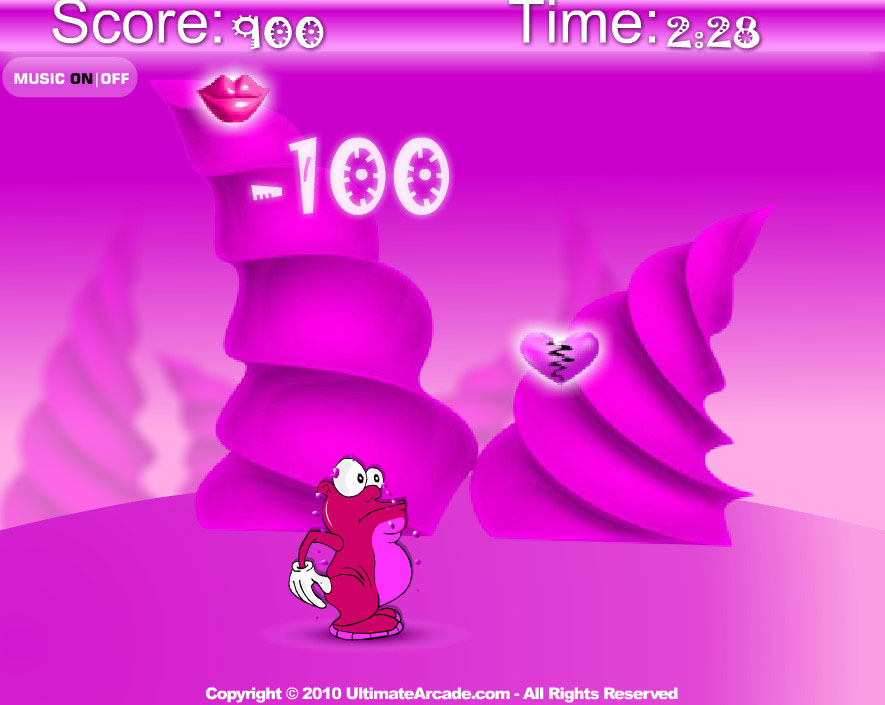 A fun little game for kids to catch kisses and avoid broken hearts. Catch as many kisses as you can in 3 minutes! Use arrow keys to move around. Catch a Smoochie - The Game Give it a moment for the game to load (You need FLASH to load/play this game). Catch a Smoochie...
After a bit of contemplation, I went ahead and made a whole bunch of dual gems. I'm really pleased with the results! My main advice to everyone is to make sure you leave in a full set of purely ATK gems in your gear, since the only dual gems with ATK in them are ATK +...
Hey guys, let's talk a little bit about Sylph Expedition (also recorded a video of that, sharing below), which is a new feature added in Patch 4.0 Part 2. First, some general info: Daily event Level 60+ required Opening hours 8:00 to 24:00 ("why oh why") Can use up to...
I finally went for it and made my level 9 wings and weapon cloaking! I'm sad that the Special Tailor events have not been giving the good event chests, but I had been waiting too long to make these. Some little reminders about clothing synthesis / special tailor...
Hey guys, here (picture below) I have collected from my own Purgatory blitzes, 12 runs of rewards data, which are all rewards for a "no key" blitz up to and including level 13. So let's analyze these results and have a look to see if they are awesome or not: Purgatory...
Glacia, the 22th Server for League of Angels goes online at 10: 00 AM (5/19/2015 GMT)! With 20 hot server events and stacks of great prizes & gift packs you'd better act fast to make sure you score all that sweet, sweet loot. For those that might want to start LOA...
Hey guys, published 2 more videos on LOA Archer – #70 and #71 reaching Level 72 with Battle Rating of 1,711,030 and Title Duke 5 Stars. Remember if you have missed any of the progression videos you can easily just open the playlist and go to the number that you want....
Hi Everyone! I have some interesting news to share with you regarding boxes/chests which are put on sale. As you know historically some people are more lucky and get a mount or other rare item from the boxes and others still get nice items, but not so lucky to get the...
Hey guys, let's look at what people said about having holidays in Wartune. We had 86 votes on the poll and interestingly my favorite option didn't win :), but first I want to say why I think this is important: Why having some time off is important? We, gamers, all...
Hey guys, test servers got the new patch and in it, a cool feature called Double Attribute Gems (Dual Gems) was added which is basically two gems in one. To go along with this article, I also made a video on Dual Gems so please watch it below :D. Socketing a Dual Gem...
Hey guys, here is a really cool trick for seeing what is the final boss in the Elemental Forest (normal or nightmare doesn't matter which type). Thanks to Tim/Anders for sharing the tip! So I went and recorded the video to show you guys how exactly it works, which I...
Here is our Patreon page for those who love us and want to support us.
Thanks to all our existing supporters and thanks in advance to all the new people! 🙂
Dedicated Blogs / Websites
Website dedicated specifically to the mobile version of Wartune: Hall of Heroes
Blog
that was dedicated to
Pirates Tides of Fortune
Check out our articles on
Boom Beach
in the GAMES BLOG:
here
. Also, check out our
videos on Boom Beach
on our YouTube Channel
Special Project: Rankings